Part of #adulting means having a kitchen fully stocked with all the tools you could potentially need for making, preparing, and storing food. Of course, most of us probably already have the basic essentials: Pots, pans, a kettle, Tupperware, appliances, and a set of good quality knives. But what about the weirdly specific kitchen tools you probably never even heard of that will not only help you save some time when whipping up meals, but that will make cooking and baking just so much easier (and enjoyable) in the long haul.
Seriously, how much time have you spent cutting up vegetables for your fave fall slow cooker meal? Or coring fruit for your family's classic Thanksgiving pie recipe? With the holiday season and its food-filled festivities almost in full swing, you'll want all the extra prep time you can get when it comes to baking, cooking, or preparing for a potluck with your family and friends. So, having a few unique tools on hand when in the kitchen can make even the most inexperienced cook feel like a pro.
From an electric egg boiler to universal silicone lids, here are 14 affordable kitchen gadgets that everyone who cooks at home probably didn't think they needed — until now.
3

A Citrus Squeeze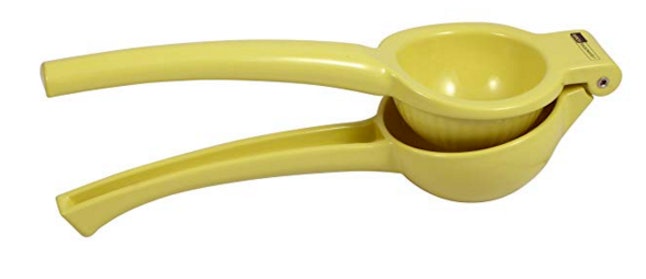 $9.49
Make sure you get every drop of juice from lemons and limes with this easy-to-use and affordable handheld juice press. According to Amco, the maker behind the product, "Each citrus squeezer is crafted from heavy-duty metal, and ensures you get pure juice every time, no seeds or pulp."
7

A Garlic Press
$15.99
If you want to save a little bit of time when prepping, add a decent garlic press to your culinary tool arsenal. To boot, this press from OXO has "a built-in cleaner [that] allows for easy cleaning."
8

Reusable Silicone Lids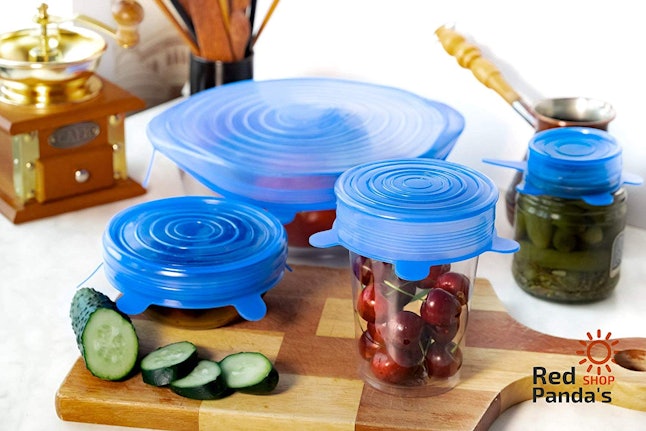 $9.87
Let's be honest: Keeping track of your Tupperware — and the matching lids — can be a challenge. Luckily, these universal silicone lids can stretch to cover anything from stock pots to mason jars.
13

A Potato Press
$9.99
Save some of your arm strength and energy when mashing potatoes with this simple potato press (aka, potato ricer) from IKEA. It may cost you less than $10, but IKEA's press is made from stainless steel, and has great ratings on their website.
These unique — but surprisingly useful — kitchen tools will kick your culinary game up a notch, while also saving you time when cooking. Do you *need* them? Maybe not. But if you're looking to add something to a holiday wishlist, they're definitely not a bad bet.
Source link